Ionic Luftfilter mit LED
Produktivität:

50000pieces/Month

Ort Von Zukunft:

Qingdao, Provinz Shandong, China

Versorgungsmaterial-Fähigkeit:

50000pieces/Month

Zertifikate :

CE, ISO, RoHS, UL, GS, CQC, ETL, MSDS, CSA
Produktbeschreibung
Modell Nr .: KJ-168 Verwendung: Haus, Industrie, Auto, Medizin, Ingenieurwesen, Küche Typ: Anion Anwendungsbereich: 11-20m² Betriebsprinzip: Aktiv + Passiv Anion Dichte:> 4000000pcs / m³ Leistung: 6W Einheit Gewicht: 0.86kgs Luftstrom: 3 Geschwindigkeits-Patent: Einzigartiger Wasser-Abweiser LED-Lichter: 4PCS Spezifikation: 220 * 220 * 220mm HS Code: 84213910 Struktur: Tischplattenvolumen: <50m³ / h Bescheinigung: CER, ISO, RoHS, UL, GS, CQC, ETL, MSDS, CSA Stromversorgung: Elektrische Reinigungstechnik: Reinigungsraum Spannung: DC 12V Tankinhalt: 1.5L Display: LED Display UV: Ja Timer Einstellung: 9 Stunden Marke: FUNGLAN Herkunft: Qingdao, Provinz Shandong, China Ionic Air Cleaner mit LED
WIRKLICHE FABRIK
FUNGLAN KJ-167/168 AROMATISCHER DESKTOP AIR PURIFIER
SPEZIFIKATIONEN:
1) Mit Wasser-Wasch-Luft-Technologie;
2) Spannung: DC12V / 6W;
3) 3 Schritte der Geschwindigkeitsregelung: hoch, mittel, niedrig;
4) Anion: 5.000.000 cm3;
5) errichtet in 4pcs UVlichter;
6) Timereinstellung 1-9 Stunden;
7) Einzigartiger Entwurf: LED-Anzeige und Touchpanel;
8) Einzigartiges Design: Einzigartiger Wasserabweiser, um sicherzustellen, dass alle Partikel Wasser in den Tank gewaschen werden und schließlich frische Luft kommt heraus;
9) Errichtet in 4 PC des LED-Lichtes;
10) Kann mit Duft, ätherisches Öl verwendet werden;
| | |
| --- | --- |
| Product Name | Air Fresher |
| Model | KJ-167/KJ-168 |
| Voltage | 12V |
| Power | 6W |
| Tank Capacity | 1.5L |
| Weight | 0.86KG |
| Dimension | 220mmx220mmx220mm |
EIGENSCHAFTEN & VORTEILE:
Patentiertes Wasserwaschsystem: Mit Spritzwasser zum Waschen, Reinigen, Auffrischen und Befeuchten von Luft
Waschbarer Antibakterienfilter zersetzt die organischen Schadstoffe in Kohlendioxid und Wasser
HEPA-Filter zur Aufnahme von Partikeln größer als 0,3um im Durchmesser
Negative Ionisator: um Millionen von negativen Ionen zu erzeugen
Foto-Katalysator-Filter plus UV-Licht sterilisieren alle Bakterien und Viren
Einzigartiges Design des Wasserabweisers
Hoher Wirkungsgrad geringer Geräuschpegel
Einfache Wartung und geringe Wartungskosten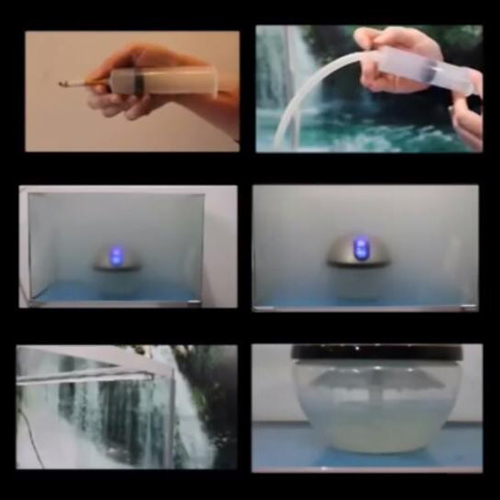 FUNKTIONSVERGLEICH:
Function
KJ-167/168 Aromatic Air Freshener
Simple Globe Air Freshener
Water Washing Air
PATENT
NONE
Tank Capacity
1500ML
300-1200ML
LED Display
YES
NONE
Touch Panel
YES
NONE
Air Speed Setting
YES
(3 speeds control: High, Medium, Low)
NONE
Ionizer
YES
NONE
Negative Ion Density
More than 3 million/cm3
NONE
Unique Water Deflector
YES
(The unique design to ensure all the particulates to be catptured and water washed into the water tank)
NONE
UV lights
YES
(4pcs UV lights)
NONE
Timer Setting
YES
(1-9hours)
NONE
Sleeping Mode
YES
NONE
Colorful LED lights
YES
(4pcs colorful LED lights)
YES
(2pcs colorful LED lights)
Materials
Quality controlled materials
(cover: ecological ABS,
tank: ecological PET)
Cover: ABS
Tank: PET
Package
To be fixed with standard plastic foam and then packed into colour box
Colour box only
ANWENDUNGSBEREICH:
Büro, Konferenzraum, Schlafzimmer, Wohnzimmer, Kinderzimmer, Küche, Empfangszentrum, Korridor, Haustier Zimmer, WC, Hotel, Krankenhaus, Schönheitssalon, SPA, Massageräume, Yoga Trainingsbereich, andere private / öffentliche Bereiche, etc.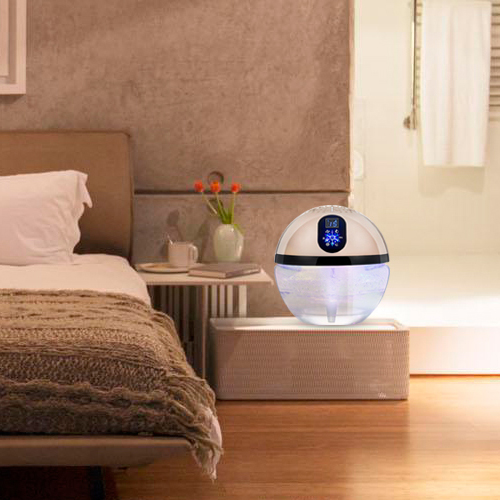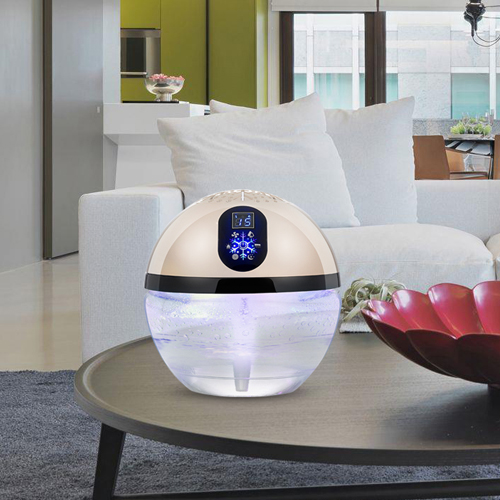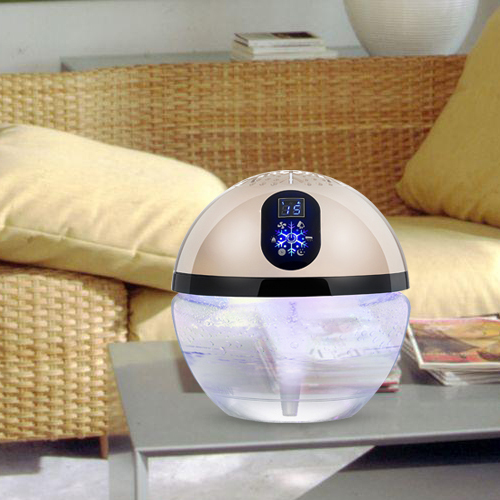 ZUBEHÖR:
Adapter (1 Stück)
Bedienungsanleitung (1 Stk)
VERPACKUNGSDETAILS:
Quantity per Carton
Packing Details
1/9PCS
Product: 22x22x22cm
Color box:23.5x23.5x24cm
Carton:74.5x25.5x76.5cm

20'container:1944pcs
40'container:3888pcs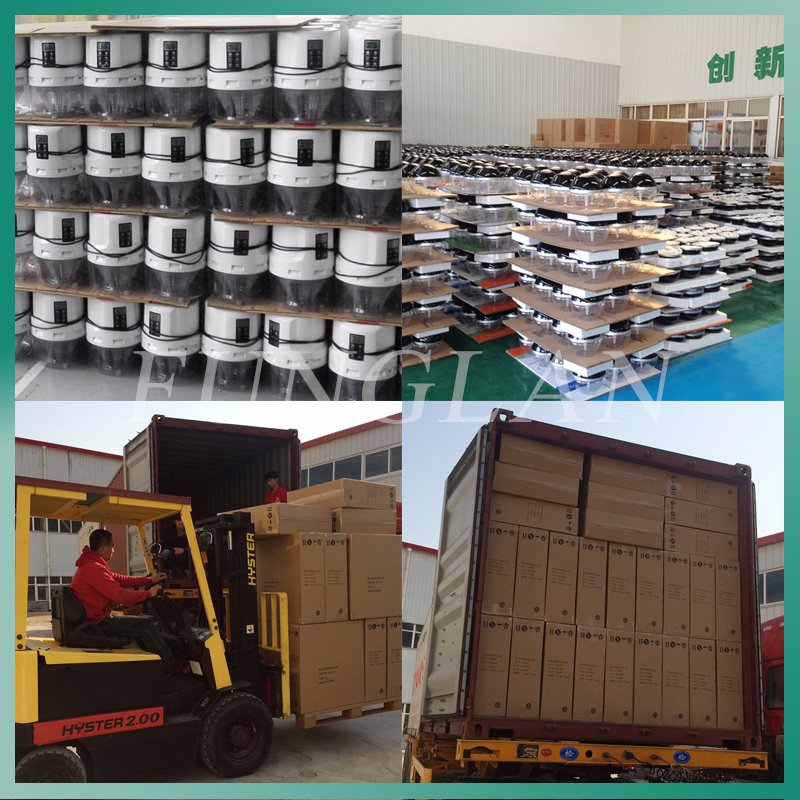 FIRMENPROFIL:
Funglan Environmental Protection & Technology Co., Ltd ist ein High-New-Technologie-Unternehmen professionell Engagement in R & D, Herstellung und Vermarktung von Produkten im Umweltschutz seit vielen Jahren.Wir besitzen innovative Technik der Wasser-Wasch-System in Luftreiniger, die in einer führenden Position rund ist die Welt.
Unterstützt von einem professionellen und erfahrenen Team von R & D in Luftreiniger, patentierte Technologie und modernisierte Maschinen, hat Funglan zehn Arten von Produkten entwickelt und ist in der Lage, Produkte nach Europa, USA und Südostasien zu exportieren, um Kunden auf der ganzen Welt zu profitieren.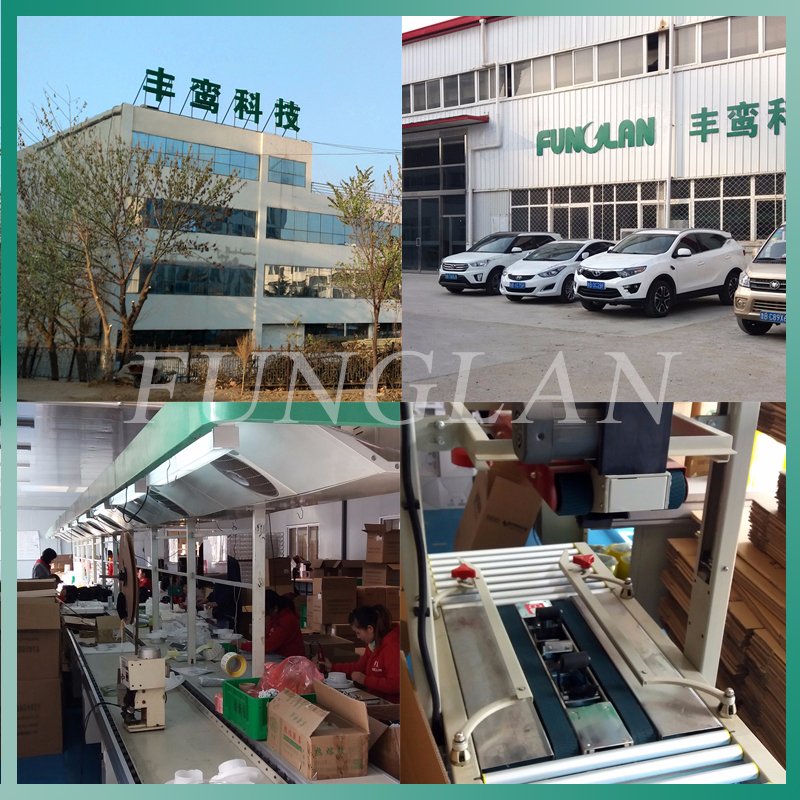 LASSEN SIE FUNGLAN FRISCHE LUFT!
Produktgruppe : Luftreiniger / Luftreiniger