Preiswert Küchengerät CB / Ce Zulassung Infrarotkocher (Sm-Dt202)
Produktivität:

75000 Per Month

Ort Von Zukunft:

China

Versorgungsmaterial-Fähigkeit:

75000 Per Month

Zertifikate :

CE, CB, RoHS, EMC, CCC
Produktbeschreibung
Modell Nr .: SM-DT202 Oberflächenmaterial: Keramik / Glas Modell Nr .: Sm-Dt202 Leistung: 1000-2000W Reservierungsfunktion: mit Reservierungsfunktion Plattenmaterial: Ganze A-Grade-Kristall-Glasplatte Geeignet für alle Arten von Topf: Ja Warenzeichen: AILIPU oder OEM Spezifikation: CE / CB HS Code: 85166090 Art: Küche Appliance Bescheinigung: CER, CB, RoHS, EMC, CCC Nstallation für Induktionskocher: Arbeitsplatte Gehäuse: Plastik Farbe: Schwarzes Ein Jahr Garantie-Politik: Ja Heizelement: Heizelement Transport-Paket: 3 Schicht-Geschenk-Kasten + 5 Schicht-Brown-Karton Ursprung: China-preiswerter Preis-Küche-Gerät CB / Ce-Zustimmung Infrarotkocher (Sm-Dt202)
Produkt anzeigen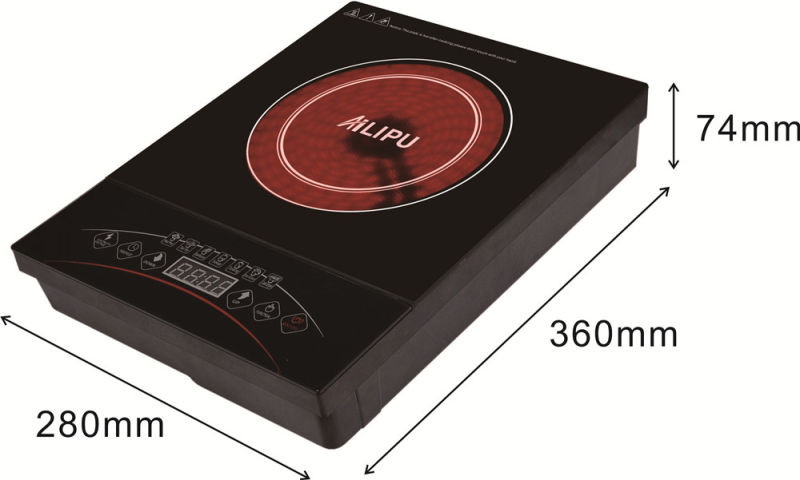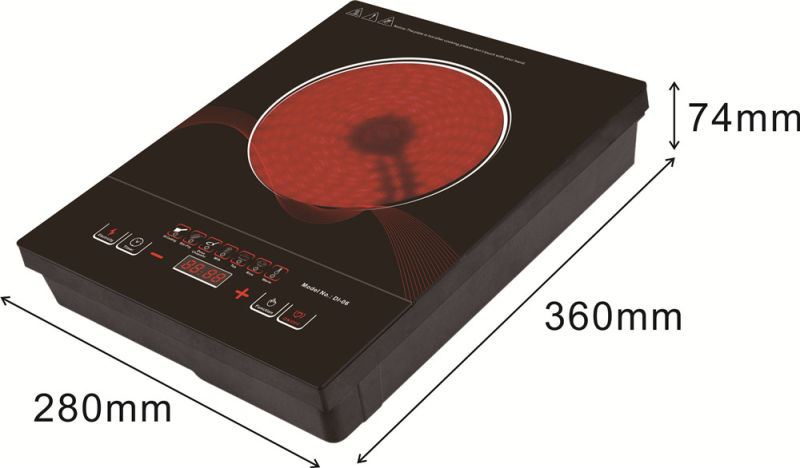 Produktbeschreibung
Infrarot-Kocher, kann alle Arten von Topf kochen
1. Leistung: 2000 W
2. Spannung: 80 ~ 280V
3. Frequenz: 50 ~ 60Hz
4. Kontrolle: Berühren Sie
5. Platte: Schwarzes Kristallpanel
6.4-Digitalanzeige
7. Timer: 0-240 Minuten, Temperaturbereich: 60 ~ 600 Grad
8. Funktion: Suppe / heißer Topf / BBQ / Stir Fry / Timer / Lock, Hochtemperaturalarm
9. Infrarot-Heizung mit seltenen Metallen, schnelle Heizung, keine Strahlung, keine elektromagetische Strahlung.
10. Hochtemperaturbeständiger Materialkörper und schwarze Kristallplatte, langlebig, einfach nicht leicht zu zerstören und zu reinigen
11. Überhitzungs- und Überspannungsschutz, Sicherheit verwenden
12. Temperatur und Leistung einstellbar sparen mehr Energie
13. Kann jede Art von Topf kochen

INFRARED COOKER
MODEL
SM-DT202
VOLTAGE
220V-240V
KHZ
50/60HZ
POWER
2000W
MAIN PARTS
CRYSTAL BLACK PLATETOP GLASS
PLASTIC MATERIAL BODY
INDUCTION COIL
GLASS OF CONTROL PANEL
PCB OF CONTROL PANEL
PCB OF INDUCTION COOKER MAINBOAD
IGBT
RADIATOR
FAN
RUBBER FOOT
ELECTRICAL CORD
SPECIFICATION
1) ONE BUINER COOKING
2) DOMESTIC USE
3) TOUCHING CONTROL
4) PORTABLE DESIGN
5) LCD DISPLAY
6) PRODUCTS SIZE:280*360*73MM
FUNCTION
1) MAGNETIC WELL WITH THE POT AND HEATING
2) ANTI-FUNCTION WELL, SUCH LIKE FRYING, BOILING, BARBECUE..ETC
3) NORMALL COOKING FUNCTION IS POWER LEVEL,TEMPERATURE LEVEL
AND THE TIMER
4) INDUCTION COOKTOP POWER LEVELS ADJUSTMENT
1-10 LEVELS BY "-" AND "+"
5) INDUCTION COOKTOP TEMPERATURE LEVELS ADJUSTMENT
60°C- 240°C BY "-" AND "+"
6) INDUCTION COOKER TIMER LEVELS ADJUSTMENT 0-180
MINUTES BY "-" AND "+"
SAFETY FUNCTION
1) SAFETY CHLID LOCK
2) ANTI-LOWE/HIGH VOLTAGE WARNNING
3) ANTI-UNAVAILABLE POT WARNNING
4) ANTI-HIGH TEMPERATURE WARNNING
FEATURE
1) INDUCTION COOKER IS FASTER,MORE SAVE ENERGY,
MORE EASILIER COOKING
2) ONLY FLAT POTS WITH BASE DIAMETER BETWEEN 12CM
AND 26CM ARE AVAILABLE
CB / CE-Zertifikat: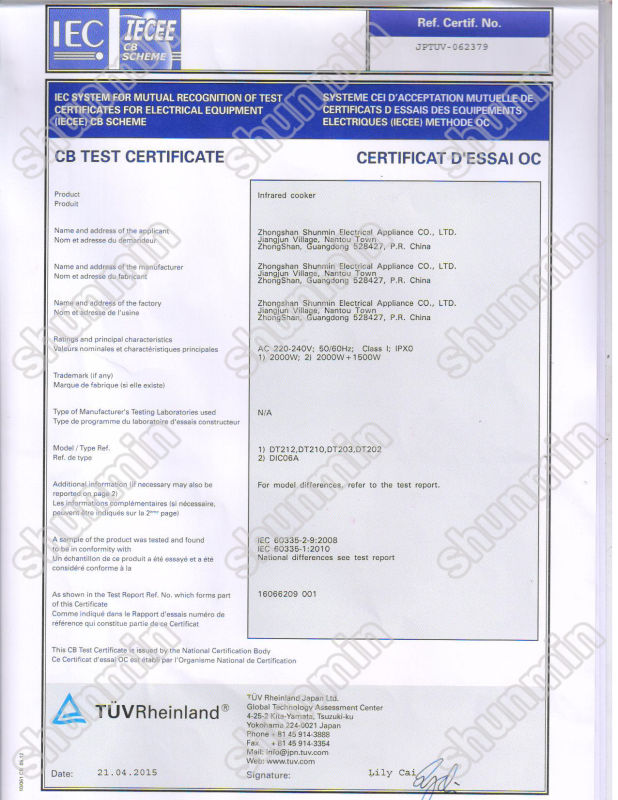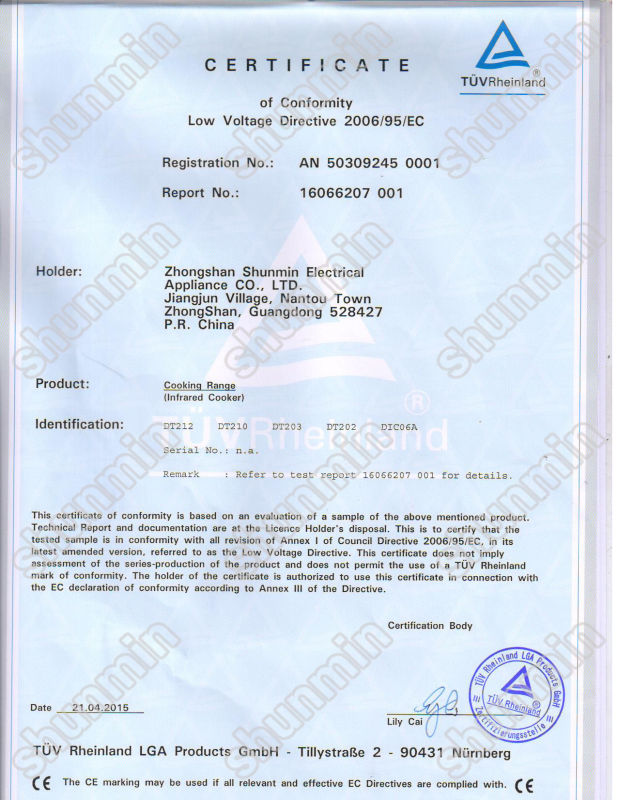 Fabrik Zeigen: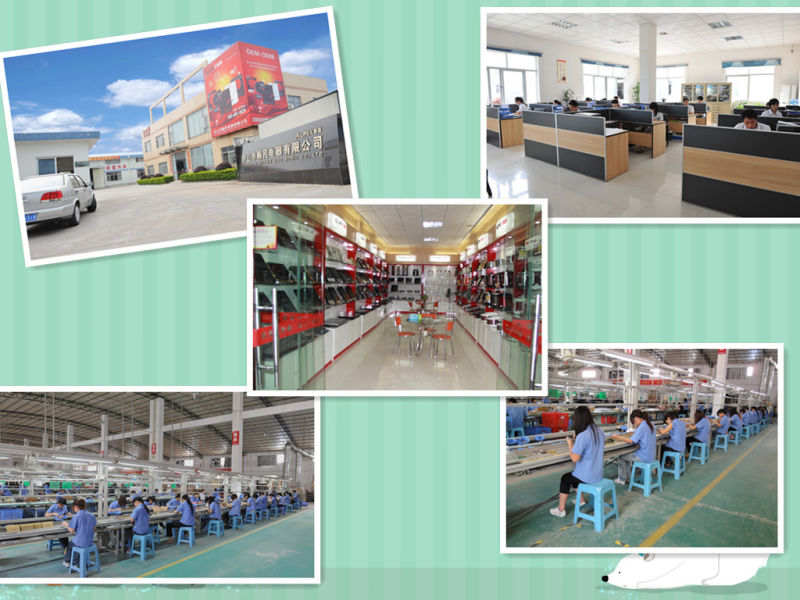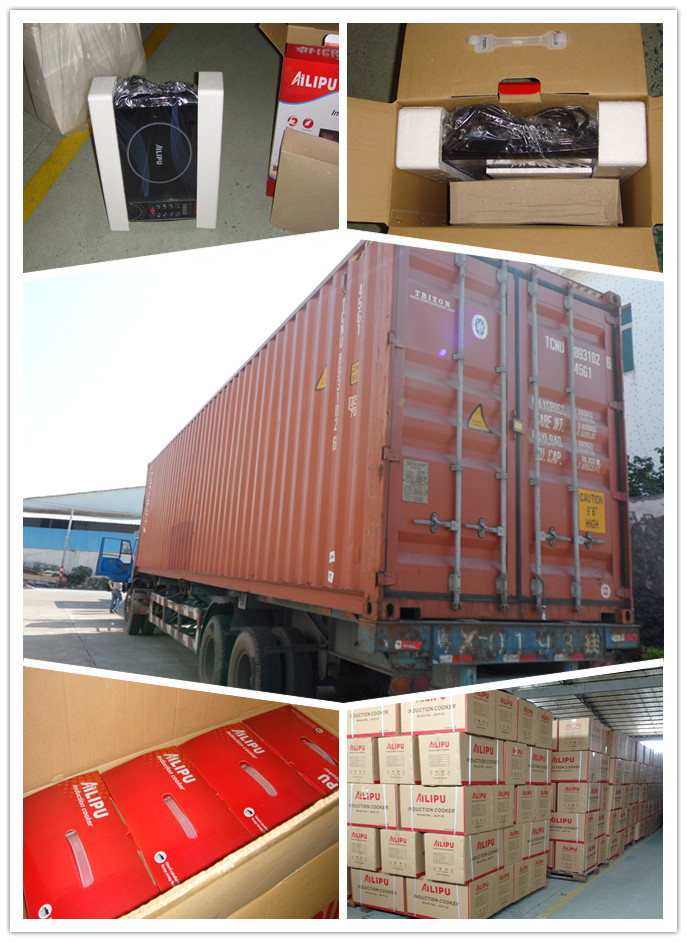 Any other questions,please feel free to contact with me.
I will reply to you soon.
Contact Person: Jenny Guo
Mob: +0086-15016180278
Tel: +0086-760-22513611
Produktgruppe : Infrarotkocher / Keramikherd > Sensor Touch Infrarotkocher